Champion 3100-Watt RV Ready Portable Inverter Generator with Wireless Remote Start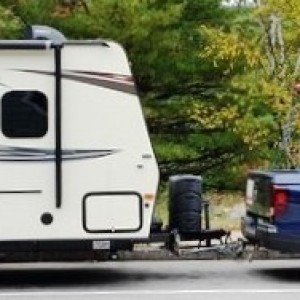 This is a sweet generator that you can start remotely from the comfort of your camper on those cold and rainy mornings.
Great choice. I have this generator, it's outstanding. We can turn it on remotely to make coffee and it has more than enough power to run the AC in our camper.